Welded Gabion
Welded Gabion unit is made of welded mesh panels which are connected with spring wire.
The use of gabions as an effective solution to slow down erosion and to establish and strengthen embankments has been in evidence for several centuries.
In recent years we have concentrated on quality of materials, manufacture and techniques resulting in extensive use for civil engineering and architectural applications where quality and aesthetics are paramount.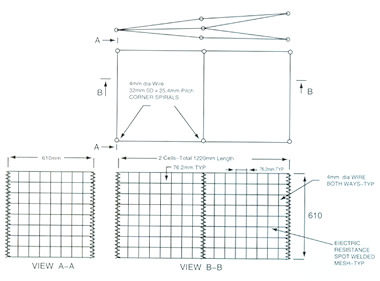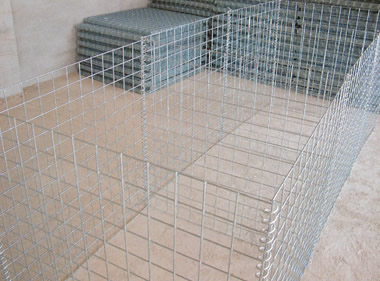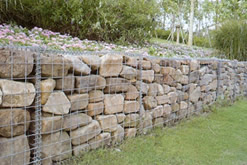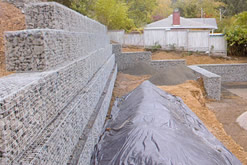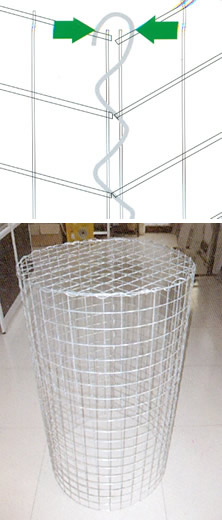 Standard Specification:
Galvanized steel wire
Zinc-aluminum alloy wire (5% aluminum or 10% Al)
PVC coated wire, PE coated wire
Mesh
Diameter
Panel
Mesh
Diameter
Panel
Panels out of bright wire
Panels out of bright wire
25 x 25mm
3mm
2 x 1m
50 x 50mm
4mm
3 x 1.5m
25 x 25mm
3mm
3 x 1m
50 x 50mm
4mm
3 x 2m
30 x 30mm
3mm
2 x 1m
50 x 50mm
4mm
5 x 2m
30 x 30mm
3mm
2.5 x 1.25m
50 x 50mm
5mm
2 x 1m
30 x 30mm
3mm
3 x 1m
50 x 50mm
5mm
3 x 1m
40 x 40mm
3mm
3 x 1m
50 x 50mm
5mm
3 x 1.5
40 x 40mm
3mm
3 x 1.5m
50 x 50mm
5mm
3 x 2m
50 x 50mm
3mm
2 x 1m
100 x 100mm
4mm
3 x 2m
50 x 50mm
3mm
3 x 1.5m
100 x 100mm
5mm
3 x 2m
50 x 50mm
3mm
3 x 2m
Panels out of galvanized wire
40 x 40mm
4mm
3 x 1m
40 x 40mm
4mm
3 x 1.5m
40 x 40mm
4mm
3 x 2m
50 x 50mm
4mm
2 x 1m
50 x 50mm
4mm
3 x 2m
50 x 50mm
4mm
2.5 x 2m
50 x 50mm
4mm
5 x 2m