Road Mesh (Mesh Track)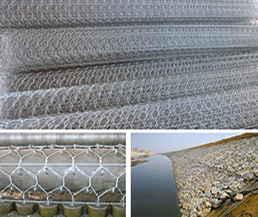 Definition
Road mesh (Mesh Track) is gabion with extra wire in the mesh, wire is parallel or vertical with weave direction and the wire material is same with gabion.
Structure
The tensile strength of road mesh (mesh track) will be higher than normal wire mesh, normally reinforcing wire diameter not less than border wire diameter.
Characteristic
If fix the mesh on the roadbed, when basic tensile stress is high, the mesh can absorb and weaken tensile stress caused by crack or transportation. We can put wire mesh into soil as it is reinforced mesh, the friction between soil and wire mesh can prevent glide, so it will have good environment accptancy.